Graduates Urged to be Innovative
The New Vision, 21st Jun, 2015 by Jovita Mirembe

Many graduates today are stuck in a job hunting cylce because they haven't thought of innovative ideas.

"When most of the youth graduate these days, they think of being employed rather than employing themselves," Micheal Niyetegeka , a renowned life skills trainer and IT expert said.

He said that the world is full of people but devoid of innovative brains because a big number of them don't want to think of new things but are stuck with old ideas.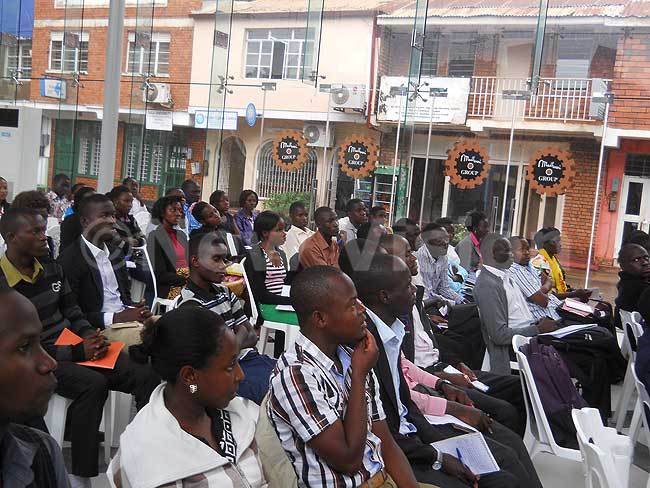 "Youth especially graduates must change their mind set to overcome the problem of unemployment by creating more innovative ideas," Niyetegeka said.
He said this on Saturday while training over 100 graduates in career guidance and entrepreneurship who had benefited from the Madhvani Foundation scholarship scheme at Madhvani hall UMA show ground, Lugogo.
The chairman of the Madhvani Alumina Foundation, Charlse Katabi, said the training is aimed at giving more skills to the Madhvani graduates according to the courses they have pursued at University so that they can be more innovative.
Katabi said the annual training has been running for five years now and has benefited over 700 graduates whom of some have used this knowledge to start their own businesses and creating employment for themselves and others.